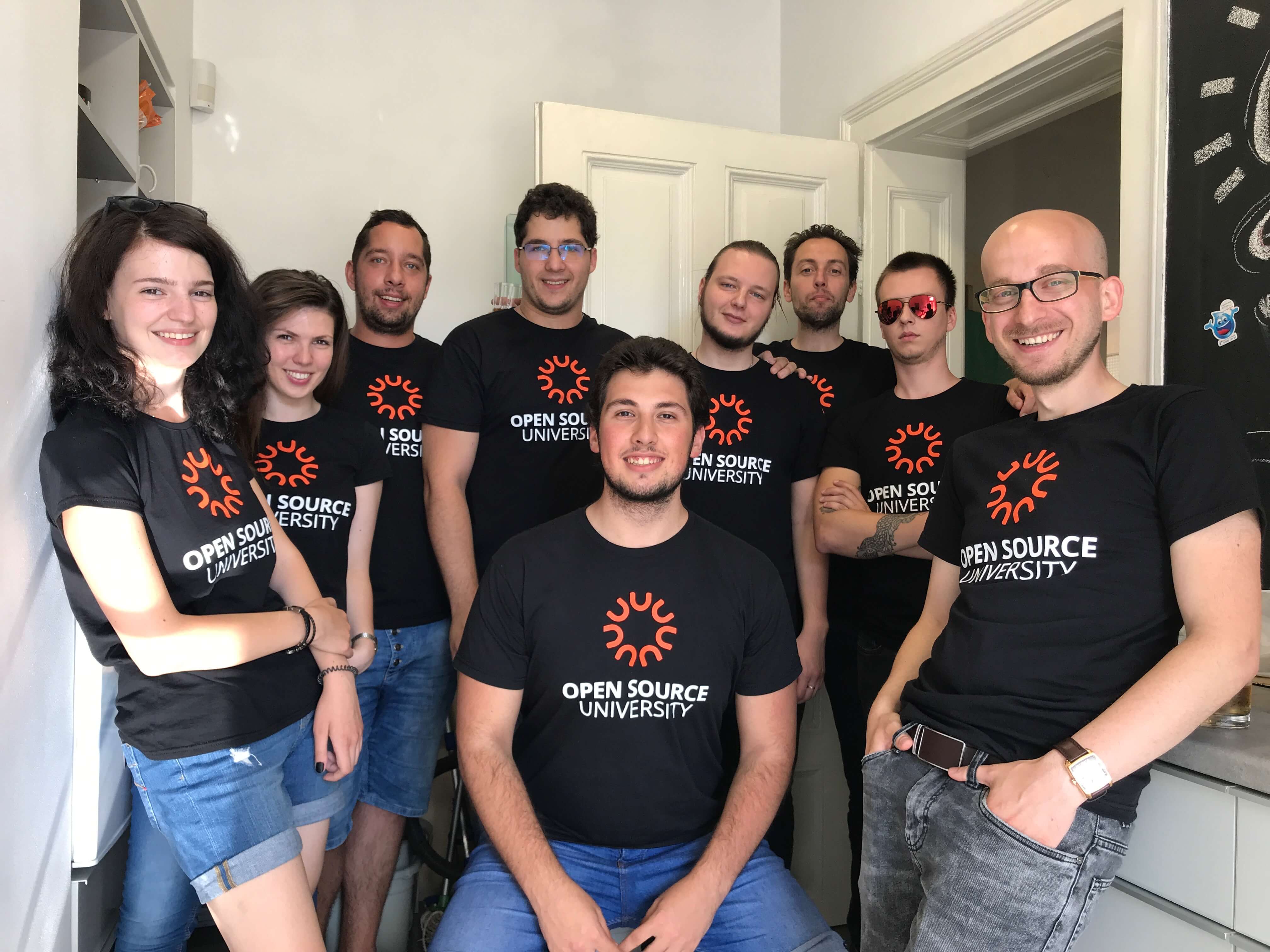 The Team Behind
Our team consists of renowned academics, senior corporate executives, experienced public sector leaders, blockchain evangelists and social game-changers, united by the common goal to revolutionize the world of learning and professional development.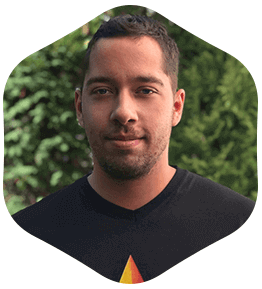 Jordan Jambazov
Technology Lead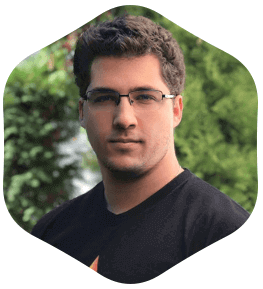 Momchil Jambazov
Design Lead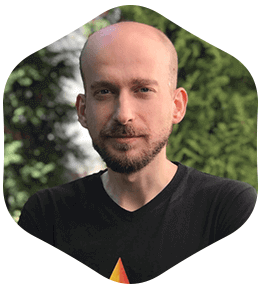 Hristian Daskalov
Research Lead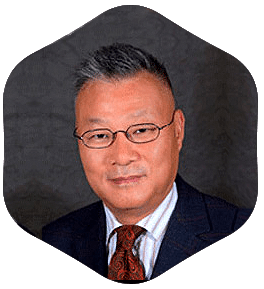 Dr. Peter Chung
Senior Board Member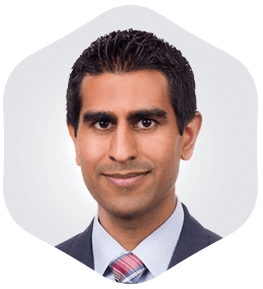 Aly Madhavji
Senior Strategy Advisor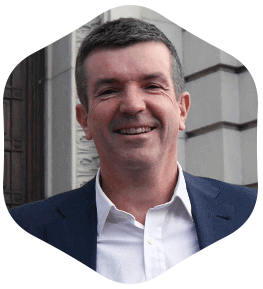 Gordon Kerr
Senior Investment Advisor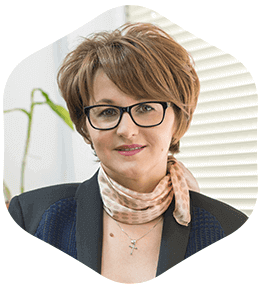 Detelina Smilkova
Senior Academia Advisor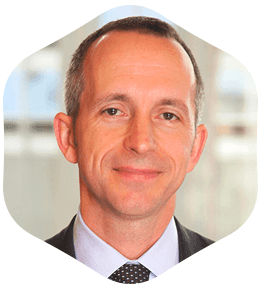 Rob Garris
Senior Academia Advisor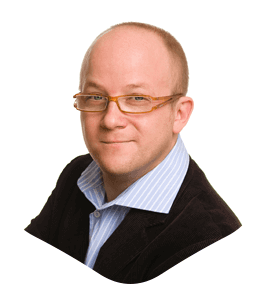 Jeroen van Hertum
Senior Corporate Advisor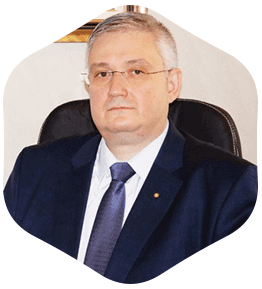 Kalin Tsekov
Senior Technology Advisor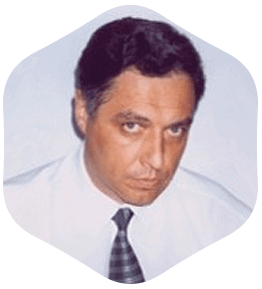 Prof. Ognyan Andreev
Senior Research Adviser
Project Ambassadors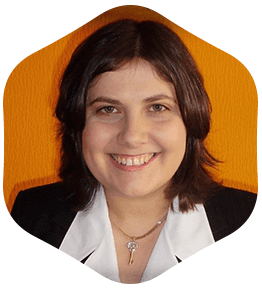 Mariya Georgieva
Ambassador Program Lead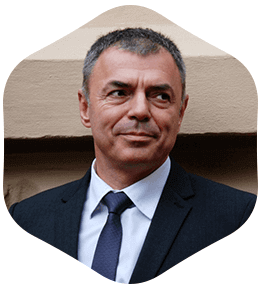 Prof. Sergey Ignatov
Academia Ambassador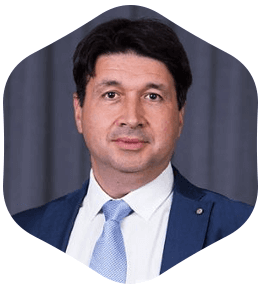 Dr. Miroslav Pantaleev
Academia Ambassador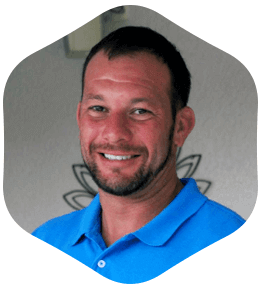 Justin Looney
Academia Ambassador
Victor Zhang
Academia Ambassador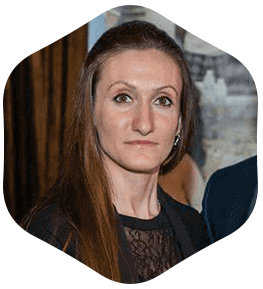 Yana Vangelova
Academia Ambassador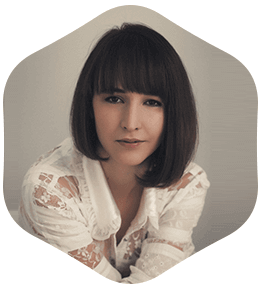 Denitsa Simeonova
Community Ambassador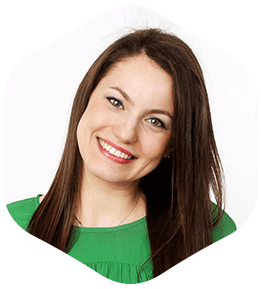 Iva Tsolova
Community Ambassador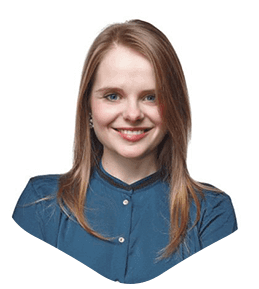 Evelina Prodanova
Community Ambassador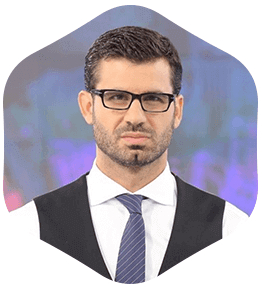 Kuzman Iliev
Community Ambassador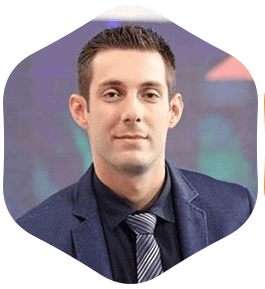 Vladimir Sirkarov
Community Ambassador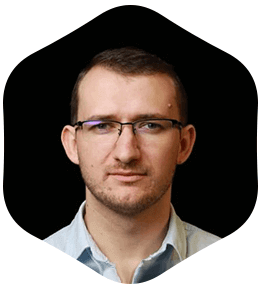 Miglen Evlogiev
Community Ambassador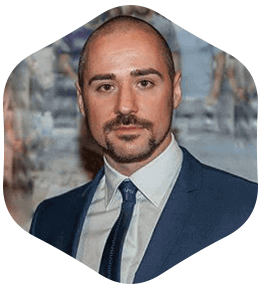 Dr. Angel Georgiev
Corporate Ambassador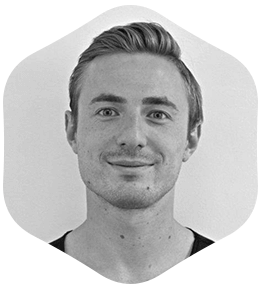 Aleks Bozhinov
Corporate Ambassador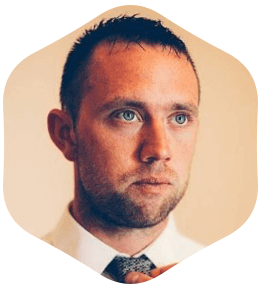 Stephan De Haes
Corporate Ambassador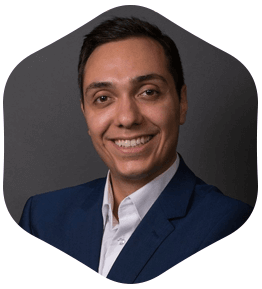 Borislav Iliev
Corporate Ambassador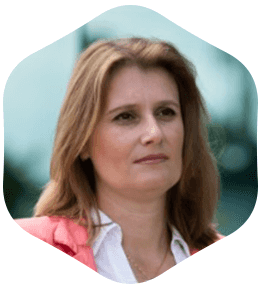 Milena Ribarova
Corporate Ambassador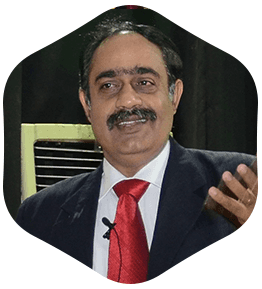 Ravi Venkata
Corporate Ambassador
Dr. Peter Chung
Senior Board Member
Dr. Peter Chung is a Vancouver-based entrepreneur with over 30 years of global experience in the fields of education, commerce, industry and real estate. Dr. Chung received his education from UCLA, Pepperdine University, California Polytechnic State University, Stanford and Harvard in the fields of Mathematics, Computer Science, Industrial Engineering and Business Administration and Management. In 2003, Dr. Chung received an honorary Doctorate of Humane Letters for his contribution to human welfare. In 2007, he was appointed Paraguay's Honorary Consul to Canada and served in that post until 2011. Dr. Chung currently serves on the boards of Pepperdine University and the Vancouver Symphony Orchestra.
Dr. Chung's humanitarian and charitable works include supporting and serving on the boards of Power to Change, Global Connections International and the Great Commission Foundation, amongst others. In 2008, through Lift Up Canada, Dr. Chung donated over a thousand scholarships for inner-city children to pursue post-secondary education. In 2008, he established the Joseph Chung Scholarship Fund at Regent College, in 2011 the Joseph Chung Endowment at Pepperdine University, and in 2012 a $75,000 Joseph Chung Endowment at Briercrest College and Seminary. All funds were allotted to assist those pursuing higher education in the field of special education.
In 1995, Dr. Chung founded the Eminata Group, an organization of schools and health care facilities, to contribute to society by changing lives through education, service and care.
Jordan Jambazov
Technology Lead
Senior Software developer with 10+ years of experience. Co-founder of software consulting company IO Era. Open Source software advocate. Jordan has experience in organizing and leading academic courses and broader learning & development initiatives, such as hackathons, in an open and collaborative manner, leveraging community engagement and co-creation tools and techniques.
Leading the software development of the Open Source University project, applying the Ethereum blockchain technology in order to enable academia, businesses and learners to connect and collaborate over a distributed platform with potential to revolutionize L&D and career development operations.
Momchil Jambazov
Design Lead
Digital designer, web developer and problem solver with over 8 years of experience in building websites, e-commerce and other digital experiences. Momchil is passionate about new technologies, blockchain, cryptocurrencies, and strives to build a better and more beautiful web. His other passion is related to open education, incl. Massive Open Online Courses (MOOCs) as a mean to open-up academic learning towards new audiences. His entrepreneurial experience includes co-founding three successfull companies in the field of web and application development - Empybit, Code Ideo and IO Era, working with clients from Europe to Canada and the United States.
Hristian Daskalov
Research Lead
Hristian Daskalov is an award-winning researcher*, author of the book "Stakeholder Management in Higher Education, Research & Innovation". He is affiliated to the Brain Workshop Institute, serving as a stakeholder management expert with experience as a consultant to the Bulgarian Ministry of Economy on the National Research & Innovation Instrument for Smart Specialization (S3 Strategy) and the Operational Program for Smart Growth through Education & Science (OP NOIR), a 500-million euro public investment program.
Being a project lead at the Open Source University (OS.UNIVERSITY) - a globally recognized edtech initiative to introduce the world's learning & development ledger on the Ethereum blockchain, Hristian specializes in researching the collaboration around open source blockchain technology projects at the Technical Universities of Sofia, Riga, and Brno. Currently on a European Commission funded project at London, he works around bridging the gap between fintech and edtech innovations, together with Cobden Partners, a leading UK-based investment consultancy.
Leading an international team of 20 + renowned academicians, technologists, business and NGO leaders, Hristian has previously been part of the operational management team behind a multi-billion dollar growth-oriented program at Hewlett Packard Enterprise (HPE) and has participated in the governance and execution of a wide range of transformation-related programs, ranging from the implementation of major intranet collaboration platforms (the 2nd largest community of profession in HPE) to the design of an EMEA-wide corporate engagement program (winner of 2016 "Innovators at Heart" global award). * Awarded 2017 "Best Doctoral Candidate" by the Bulgarian Minister of Education & Science
Aly Madhavji
Senior Strategy Advisor
Aly Madhavji is the Founder and Former CEO of Global DCX, an innovative technology company launching secure digital currency exchanges across the globe starting in India. He is also an avid investor in early stage companies, digital currencies, and Initial Coin Offerings (ICOs).
He is an internationally acclaimed author, publishing three books, including the award-winning book titled, "Your Guide to Succeed in University", as part of the Succeed Series. Aly served in several advisory roles including as a Governor of the University of Toronto where he was a member of the Executive Committee of the university. He has lived and worked across 4 continents (North/South America, Europe, and Asia) with PwC, PayPal, Microsoft, Bloomberg, and INSEAD. He also holds the Chartered Professional Accountant, Chartered Accountant, Certified Management Accountant, and Chartered Investment Manager designations.
Aly is a Schwarzman Scholar and holds a Master's in Business Administration from INSEAD (Singapore and France) and a Bachelor of Commerce with Distinction from the University of Toronto.
Gordon Kerr
Senior Investment Advisor
Gordon Kerr is founder and CEO of Cobden Partners, London based investment consultancy. From 1983 Gordon Kerr worked as a capital markets investment banker for Bank of America, Merrill Lynch, Nomura Securities, Abbey National (now Banco Santander), and General Re Financial Products (a subsidiary of Berkshire Hathaway). In 2003 Kerr and his Abbey colleague established their own firm ("NK") as a debt capital markets consultancy. NK clients included British merchant banks such as Close Brothers, life insurance companies and fund managers. NK also advised open ended investment funds on net asset value calculations and passive (risk neutralizing) currency risk management.
In 2011 Kerr established "Cobden Partners" as a financial consultancy brand, specialising in both banking crisis advice, and investment opportunities arising from the re-alignment of financial markets resulting from the Great Financial Crisis (GFC). Cobden Partners have completed a number of private assignments for government and private entities in Europe.
His reputation as a capital markets specialist on a global stage consists of three main pillars: • 2001 - applied credit derivative technology to convert Abbey (Santander)'s multi-billion insured bond portfolio into derivative exposure for regulatory capital purposes. The effect of this was to bring forward profits and substantially releverage the bank's equity. This structure was then quickly copied by multiple banks throughout Europe, enhancing their stability; • 1998 – 2004 - pioneered the development of derivatives in the UK home equity release market; • 1991 – 1996 - designed and structured residential mortgage and home rental securitization eurobonds in Sweden, Finland, the UK and other European countries.
With specific reference to property assets, his former company "NK" helped structure: • 500m house price index insurance to enable the transfer of a pipeline transfer of home reversion assets from a UK insurer to a UK bank; • Insurance based 'no-loss guarantee' for speculative property developments undertaken by inheritance-tax driven partnerships; • Currency hedging programmes for currency share classes of open-ended property investment funds; • Tax effective home reversion scheme in conjunction with unit-linked life insurance.
Before the GFC, Kerr helped to design legislation in Sweden and other Nordic countries necessary for the establishment of residential mortgage securitisation. In the UK, his input to the government helped shape the tax rules regarding property derivatives. Since the Financial Crisis of 2008 Kerr has been asked for input on derivatives, accounting and general banking 'instability issues' by UK institutions such as Her Majesty's Treasury, the Bank of England, and the main financial affairs scrutiny committee of the Parliament – the Treasury Select Committee. He has also been asked for advice by two committees in Brussels focussed on derivatives and accounting; one under the purview of the European Parliament, the other reporting to the European Commission.
Kerr has accordingly published various papers on subjects such as derivatives and loan loss accounting, and flaws in the global regulatory capital rules for banks - the "Basel Rules". In 2012 he was invited to become a Senior Fellow by the Institute for Research in Economics and Fiscal Issues, Luxembourg (IREF). Kerr is the lead author of IREF's monthly Newsletter, which reports developments in central banking policy and likely impact on banking/ financial markets. The Newsletter is distributed to some 500 continental European institutions, 'think-tanks' and universities.
Detelina Smilkova
Senior Academia Advisor
Detelina Smilkova is Vice President of the University of Finance, Business and Entrepreneurship (VUZF) - the first specialized higher education institution in Bulgaria in the field of finance, insurance, business, management and marketing.
In the period 2005-2009 she is an advisor to the Minister of Economy and Energy and since 2007 is Chairwoman of the Board of Directors of Kapman Energy Green Fund.
Project management and organizational innovation specialist. She is President of "Business Lady Club" Bulgaria and is the winner of the 2012 "Business Review" magazine award for contribution in the development of education in Bulgaria.
In 2016 she was re-elected Chairwoman of the Managing Board of the Bulgarian Association for Management of People.
Rob Garris
Senior Academia Advisor
Robert Garris, Global Director of Admissions for Schwarzman Scholars, has built innovative international programs at universities and foundations for more than fifteen years. Prior to joining Schwarzman Scholars, he served in senior leadership roles at the Rockefeller Foundation's Bellagio Conference and Research Center as Managing Director; Columbia University's School of International and Public Affairs (SIPA) as Senior Associate Dean, where he worked on all academic and administrative matters for the School and was responsible for coordinating the university's efforts to open a Columbia Global Center in Beijing and leading efforts to build a global network of partner institutions in Europe, Asia, and Latin America; and at Johns Hopkins University's School of Advanced International Studies.
Garris received his Ph.D. in European History from the University of North Carolina, where he specialized in immigration and urban policy.
Jeroen van Hertum
Senior Corporate Advisor
Jeroen van Hertum has 18+ years of experience working in the IT sector, combined with 13+ years as entrepreneur. Currently he is Marketing Director at Strypes, dutch-owned software development company based in Sofia, employing 170+ people.
He has organized some of the best software development, agile and stakeholder management events in Sofia. Jeroen has established himself as a leading player in the technological community and is providing valuable guidelines to the Open Source University project in regard to sales, operations and interaction with businesses.
Kalin Tsekov
Senior Technology Advisor
Kalin Tsekov is founder Navigato - technology startup, providing electric vehicle solutions. He is also a CEO at iOSBuild software consultancy. He is a man of many talents - AI, big data, and blockchain evangelist above all.
Apart from being an active startup community enthusiast, he is a serial entrepreneur with proven track-record, and an innovator in the electric vehicle decentralized revolution, mobile apps development, data analysis platforms, high-performance server applications (IPTV / OTT platforms), AI/neural networks, betting & online casino software, payment services, microcontrollers, automotive.
Kalin is known as an Apple evangelist in addition to his business developer, decision maker, and AI / Machine Learning passions.
Prof. Ognyan Andreev
Academia Ambassador
As of 2011, Prof. Ognyan Andreev is Head of the Department of Economics, Industrial Engineering and Management at the Faculty of Economics, Technical University of Sofia.
Author and co-author of more than 80 scientific papers and reports, 6 textbooks and teaching materials, 3 monographs in the area of project management.
He has been part of more than 15 scientific and applied research projects, of which a project manager in 7, including 2 TEMPUS projects and 2 British know-how fund projects on academic education and corporate L&D in the field of management.
Prof. Andreev led a World Bank Project for Improving the Quality of Education and Management of Higher Education under the name of "Improving the Quality of Teaching, Learning and Management of Academic Institutions".
He has specialized in England, Germany, Denmark, France, Italy, Belgium and the United States in the field of operations management, project management, information systems management, innovation and entrepreneurship.
Prof. Andreev leads over 10 doctoral projects of which one is dedicated on the Open Source University implementation.
Angel Berniz
Senior Executive Digital Advisor
Angel Berniz is an internationally acclaimed Digital Transformation Expert & Coachhelping executives with their Business & Career Transformation process through unique digital strategies and transformation roadmaps.
Angel has led the IT Strategy & Transformation of thousands of companies, covering a wide range of areas of expertise. He has amassed a vast variety of proficiency and simultaneously has amalgamated them deep and harmoniously, driving customers to both Digital Business Strategy and Digital Technology Excellence.
His technology expertise includes blockchain, artificial intelligence, machine learning, deep learning, big data & analytics, cloud computing, microservices architecture, internet of things (IoT), robotics, industry 4.0, etc.
With regards to Digital Business Transformation, he makes an analysis of the business value chain and current KPIs, and defines transformation plans for the desired business goals, and leads digital transformation roadmap that creates tangible business results.
Thousands of companies work with Angel Berniz in order to define their Digital Transformation strategy and also to get his expert coaching.
Prof.Sergey Ignatov
Senior Academia Advisor
Prof. Sergey Ignatov is a Bulgarian historian-egyptologist and politician. From 19 November 2009 to 6 February 2013, he was a Minister of Education, Youth and Science in the Bulgarian government, recognized as a public policy innovator and an open-minded academician.
Prof. Ignatov is a Member of "Friends of Europe", member of the Board of Trustees of the South-East European Research Center (SEERC), member of the Board of Trustees of New Bulgarian University (NBU) and former Rector of NBU.
Prof. Ignatov is founder of "Egyptology" as an area of research in Bulgaria. He is a head of the Bulgarian Institute of Egyptology, and a specialist in Oriental Studies (Asia and Africa).
Mariya Georgieva
Ambassadors' Program Lead
Mariya Georgieva is an entrepreneur with rich experience in a number of different markets. Following her education in Diplomacy and International Relations, she became a political campaign manager and organizer and expanded her international experience by living and working in UK, USA and Iceland.
Mariya is doing her PhD studies, researching the development of nation-states and the role of the blockchain in the Cyber Age. Open Source University project has significant meaning to her as she is convinced that blockchain-enabled educational and professional development opportunities can make a remarkable difference in our lives.
Dr. Miroslav Pantaleev
Academia Ambassador
Dr. Miroslav Pantaleev is Head of Electronics Lab at Onsala Space Observatory, Chalmers University of Technology in Sweden. He has experience in line management of cross-functional teams, containing engineers, technicians and scientists.
Mr. Pantaleev is also a co-founder of Gapwaves AB, leading company in commercialization of the Gapwaves technology and antenna systems. Project Manager for SKA-DC Band 1 Work Package and WBSPF-AIP Consortium. Duties include internal resource planning, WP definition for industrial partners, writing of progress and review reports, preparation and participation in telecons progress and review meetings.
Working also with the design of the signal chain and feed optimisation, design of hybrid and filters.
Miroslav Pantaleev is providing valuable feedback to the Open Source University project regarding interaction with academia.
Justin Looney
Academia Ambassador
Adjunct professor Justin Looney is a solutions-oriented IT Professional with over 20 years of diverse experience in managing, developing, and deploying technology solutions and teams for civilian and federal customers.
Currently managing higher education projects for Eastern Florida State College in the Planning and Assessment group, as well as teaching Business, Management, and Supply Chain courses. Expert in student records management, higher education advising, and admissions processes.
Previously served the U.S. Environmental Protection Agency as an Information Technology Specialist, managing Network and Security Operations for the Agency National Computer Centers hosting, storage, firewalls, and local and wide area networks. US Army Reserves Telecom Operations Chief Instructor (Retired).
Former IBM and Emulex Systems and Network lead engineer with demonstrated ability to manage teams and projects under pressured fast-paced, time-sensitive environments
Victor Zhang
Academia Ambassador
Victor Zhang is founder of the first private higher education institution in Mandalay, Myanmar - Mandalay International University, partnering with Thailand-based Shinawatra University in order to provide affordable high quality learning and development opportunities in a rapidly growing market.
He is our point of contact with South-East Asia booming academic and business communities. Mr. Zhang serves on the board of a family-owned company, one of Myanmar's oldest, biggest, and most respected tea producers. He is also a doctoral candidate at the Meijo University, Japan.
His research on the problems of academic reform and university-business cooperation has been recognized by the global Society of Open Innovation, based in South Korea, which publishes the open access "Journal of Open Innovation: Technology, Market, and Complexity" in partnership with "Springer".
Yana Vangelova
Academia Ambassador
Yana Vangelova is a chairwoman of the National Students Union of Bulgaria (NASC) and a member of the general assembly of the European Students' Union (ESU).
Representing a community of 250,000 bachelor, master, and doctoral students in Bulgaria, she is part of the Open Source University research team as of the start of the project that intends to modernize the higher education and career development processes on a global stage.
She is a PhD Candidate at Burgas University, and a successful entrepreneur in the field of marketing.
Denitsa Simeonova
Community Ambassador
Denitsa is the Executive Director of the Association of Bulgarian Leaders and Entrepreneurs - an active entrepreneurial community of over 200 young people. She is also a Project leader of Central European Startup Awards 2017, part of Global Startup Awards, which is a series of events in the CEE countries, to recognize and celebrate the entrepreneurial spirit and startup ecosystems of this diverse region. Denitsa is a member and former Grants Committee leader at the European Students of Industrial Engineering and Management (ESTIEM) network.
Denitsa holds a Bachelor's degree in Industrial Engineering and a Master's degree in e-Management from the Technical University of Sofia. She is a graduate of the Summer Entrepreneurship Programme, administered by the Institute of International Education and Babson College in the United States, as well as a graduate of the Economic Development Certificate Program of the Centre for Economic Strategy and Competitiveness, Sofia University and Michael Porter's Institute for Strategy and Competitiveness at Harvard Business School.
Her professional experience includes working as a business reporter for "Capital Daily" and "Capital". Previously she served as an expert "General investment services" at the Invest Bulgaria Agency (IBA) and Project Management intern at GfK NoP, London, United Kingdom.
Iva Tsolova
Community Ambassador
Iva Tsolova is one of the two Bulgarian youth delegates at the United Nations, having been nominated and chosen to serve for a 18-month period in 2016. As part of her duties, Iva advocates for the interests of young people when it comes to the development of policies on national and international level, incl. in the field of education and career development.
Iva is a part of the "Listen to It" Foundation, where she works to ensure equal access for deaf people in Bulgaria. She is founder of "Berlle Creative Studio" and co-founder of the social advertising agency "LEMUR".
She has a degree in "European Sciences" from the University of National and World Economy and has participated in the Entrepreneurial Development Program of the "America for Bulgaria" Foundation in the United States.
Iva is a socially-oriented change-maker, having trained displaced migrants in a refugee camp, having served as a Deputy Chairman of AIESEC, and being an active member of the Association of Bulgarian Leaders and Entrepreneurs (ABLE).
She holds the 2016 JCI award for most prominent young person (TOYP) in the "Humanitarian and Volunteer Leadership" category.
Evelina Prodanova
Community Ambassador
Evelina Prodanova is a member of the Association of Bulgarian Leaders and Entrepreneurs and a former Executive Board member. She is also a member of Bulgarian Centre of Women in Technology (BCWT), a co-founder of the Brain Workshop Institute in Sofia, and is affiliated with USC and Marshall Business School through the Fulbright foundation.
Evelina is currently based in Los Angeles, having been awarded a Fulbright scholarship, working as a founding researcher at startupculture.guide, exploring the formation of organizational culture and group effectiveness in newly started ventures. She is our point of contact with American startup ecosystem.
She holds a Master's degree in Organizational Behaviour and Consulting of Organizations and is currently a PhD Candidate at Sofia University, combining the two fields that she is passionate about - organizational psychology and entrepreneurship.
Evelina has done an intensive course in Entrepreneurship in Babson College, and is currently working on an R&D concept to help new ventures develop a sustainable organizational culture that leads to business effectiveness. She has more than 4 500 presentations behind her back, and has worked with over 900 customers as part of her period in Southwestern Advantage.
Kuzman Iliev
Community Ambassador
Kuzman Iliev is a co-founder of the "Brain Workshop Institute", Bulgaria-based research center with a strategic aim is to become a leading analytical trust in South East Europe, having organized some of the biggest free market conferences in the region.
Apart from Kuzman's role as a TV host on "Bloomberg" & "Bulgaria On Air", he works on his doctoral thesis in the field of banking and financial economics. He is Master of Public Management from IEP Toulouse. His analytic interests are in the area of economics, money and credit theory, monetary policy, the economic cycle, financial and economic history, the history of economic thought, Austrian economic theory and political philosophy.
Kuzman is an active advocate in the field of education. In 2010 Kuzman was announced as New Bulgarian University's "Student of the Year". He has co-founded and led two of the most active and successful clubs within the university - "Economy & Finance" and "Francophony". He is a holder of the prestigious Charles Mosser Award.
Since 2010, Kuzman has established himself as a leading news media analyst. Since November 2011, he co-hosts "Boom and Bust" - renowned TV broadcast on economy and finance, aired on "Bloomberg TV Bulgaria".
Vladimir Sirkarov
Community Ambassador
Vladimir Sirkarov is a TV host / author at Bloomberg Bulgaria, and TV Host at Bulgaria ON AIR. He is also an economic researcher at the Brain Workshop Institute (BWI), founding member, and first chairman of the Board of the Institute.
Vladimir is a passionate free-market and financial industry expert, working on his PhD research on the subject of "Austrian theory of money and credit and the reform of the monetary system". His interests are focused in the areas of monetary policy, "Austrian" economic school, macroeconomics, capital and currency trading, investment strategies, and cryptocurrencies.
He has led Bitcoin and Blockchain-oriented workshops for companies such as Hewlett Packard, also as part of his work at the New Bulgarian University (having founded the club on "Economy and Finance"), and as a BWI financial expert.
Miglen Evlogiev
Community Ambassador
Miglen Evlogiev is our point of contact with Ireland IT and business communities, being based in Dublin. Miglen works for AWS, world's largest cloud services provider, having specialized in DevOps..
His 10+ years experience in the technology sector include roles as a co-founder and CTO of a digital marketing consultancy and development company, and as a Technology Team Lead in Hewlett Packard Enterprise, acting as a subject matter expert and stakeholder coordinator on existing and new businesses.
His 10+ years experience in the technology sector include roles as a co-founder and CTO of a digital marketing consultancy and development company, and as a Technology Team Lead in Hewlett Packard Enterprise, acting as a subject matter expert and stakeholder coordinator on existing and new businesses.
Dr. Angel Georgiev
Corporate Ambassador
Dr. Angel Georgiev is a co-founder and a Chief HR Officer of one of the fastest growing online retailers in South East Europe - "MyMall", backed by Endeavor, global high-impact entrepreneurship movement.
Dr. Georgiev is an active educational reform advocate, having served as a member of the General Assembly of the European Students Union (ESU), and as a Chairman of the National Assembly of the Students Unions in Bulgaria.
He hold a PhD degree in financial management. He is currently working on implementing innovations in the HR business practices, incl. corporate learning and development, in order to enable the growth of successful enterprises.
Aleks Bozhinov
Crypto Ambassador
Aleks is passionate about growing businesses the non-standard way. He is an advocate of zero-cost marketing and growthacking.
Aleks previously worked as a Business Development Manager at Google in Dublin where he helped hundreds of businesses be successful online. He also has 2 startups behind his back and now is working on the next one - Crowdholding.
Stephan De Haes
Crypto Ambassador
Stephan is Chief Operations Officer at Krypt.ly, a FinTech startup launching there unique Interactive Coin Offering next year. He takes the lead in all social media and ICO-related subjects and overlooks the general operations of the company.
Their goal is 'Redefining value' and making cryptocurrency available and acceptable for everybody. Stephan firmly believes that Blockchain will change the world and he wants to play his part in making Cryptocurrencies mainstream. In a short period, he has made a large amount of connections by working together with big companies in the ICO- and cryptospace.
He is also Founder of the Krypt.onomy Communities with more than 1.500 members which introduce cryptocurrency to beginners and provide news, articles, technical analyses and general advice.
Borislav Iliev
Crypto Ambassador
Borislav is a technology enthusiast, who has been observing cryptocurrency markets and Blockchain technologies since 2013. Currently works as Project and Media manager in marketing and consulting company for crypto projects, ICOs, startups, etc.
Furthermore, he is taking roles as an advisor and analytic consultant in different projects, related to cryptomarkets and ICOs.
He applies economic expertise, teaching skills and technical knowledge to promote Blockchain and P2P technologies as part of society's future. Holds Bachelor's degree in Marketing and Master's degree in Financial management. He was international officer for the National Assembly of Student Councils of Republic of Bulgaria, also has more than 10 years' volunteer experience in public sector, NGOs and students' movements.
Milena Ribarova
Global Ambassador
Milena has 20 years in Finance and Banking area. The most valuable experience she gained in Raiffeisenbank Bulgaria EAD where she worked 15 years, leading and coordinating all lending operational outputs. She was working on strategic projects for processes improvement and automation as well as the implementation of Lean practices.
She is also Founder of DigiTech Consult contributing to the disruptive Transformation and Digitalization of the Financial industry. Company's projects are mainly related to processes re-engineering, BPM and RPA (Robotics) deployment, AI, Machine learning.
She is passionate about bringing a bright future for the Еducation and Mastery of the Generations. She is optimistic and open and loves to work with people and to contribute to their growth. Her moto is "If there is no road, build one!"
Ravi Venkata
Global Ambassador
Ravi Venkata is a management consultant closely working with government companies as well as corporate clients helping them fine-tune their business strategies as per the changing market dynamics.
Apart from being a management consultant he is a passionate L&D professional. He has more than 20 years of experience in corporate sector and has worked and established companies like AMWAY, ELKEN in his state. Currently he is associated as a consultant and working with BSNL and Odisha Knowledge Corporation Limited (OKCL). He is the founder of an organization called PATHFINDERS…which has been founded on a principle of helping the unemployed resources to get connected to the employable resources.
His interest and conviction in the power of Blockchain and its role in addressing many issues related to our daily life and especially in education sector makes him believe that this project by OS UNIVERSITY will be a great tool to bring in connectivity among all the stakeholders.
Join us in our journey!
Are you interested in becoming our next Ambassador? Do you believe that we can change the world of education through distributed technologies?
---
Our international ambassadors are proven experts in their fields, open education and technology evangelists, convinced that learning and developmnet should know no borders!