EDU in Professional Learning & Development
Sept. 5, 2019 in
EDU Tokens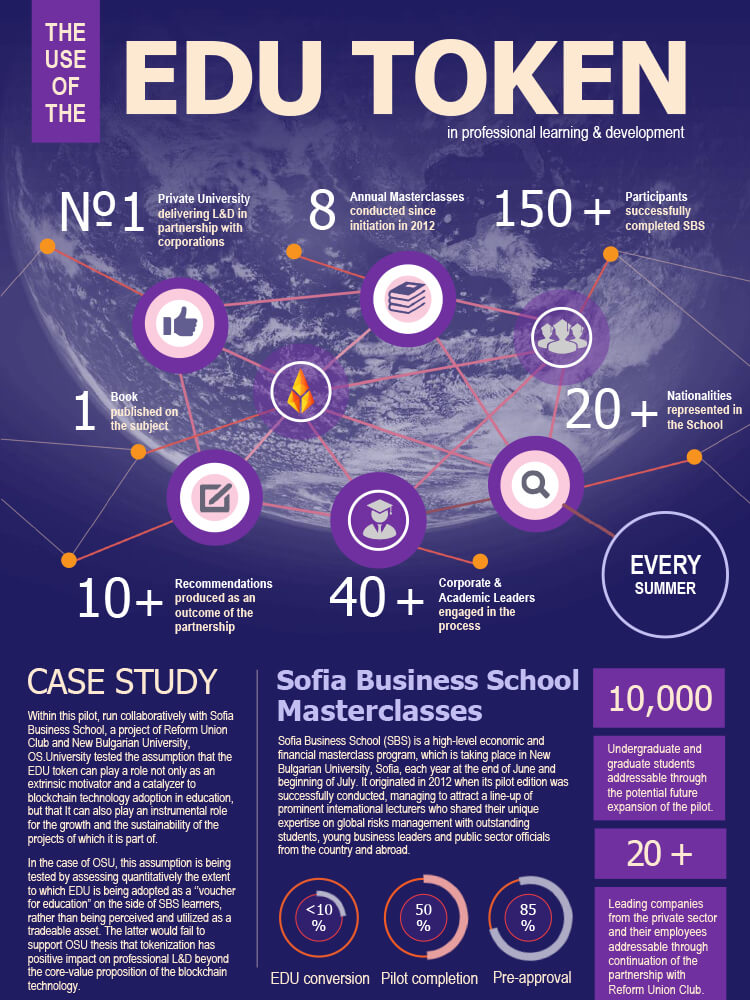 In the case of OSU, this assumption is being tested by assessing quantitatively the extent to which EDU is being adopted as a ''voucher for education" on the side of SBS learners, rather than being perceived and utilized as a tradeable asset. The latter would fail to support OSU thesis that tokenization has positive impact on professional L&D beyond the core-value proposition of the blockchain technology.
---
Sofia Business School Masterclasses
Sofia Business School (SBS) is a high-level economic and financial masterclass program, which is taking place in New Bulgarian University, Sofia, each year at the end of June and beginning of July. It originated in 2012 when its pilot edition was successfully conducted, managing to attract a line-up of prominent international lecturers who shared their unique expertise on global risks management with outstanding students, young business leaders and public sector officials from the country and abroad.
Download PDF