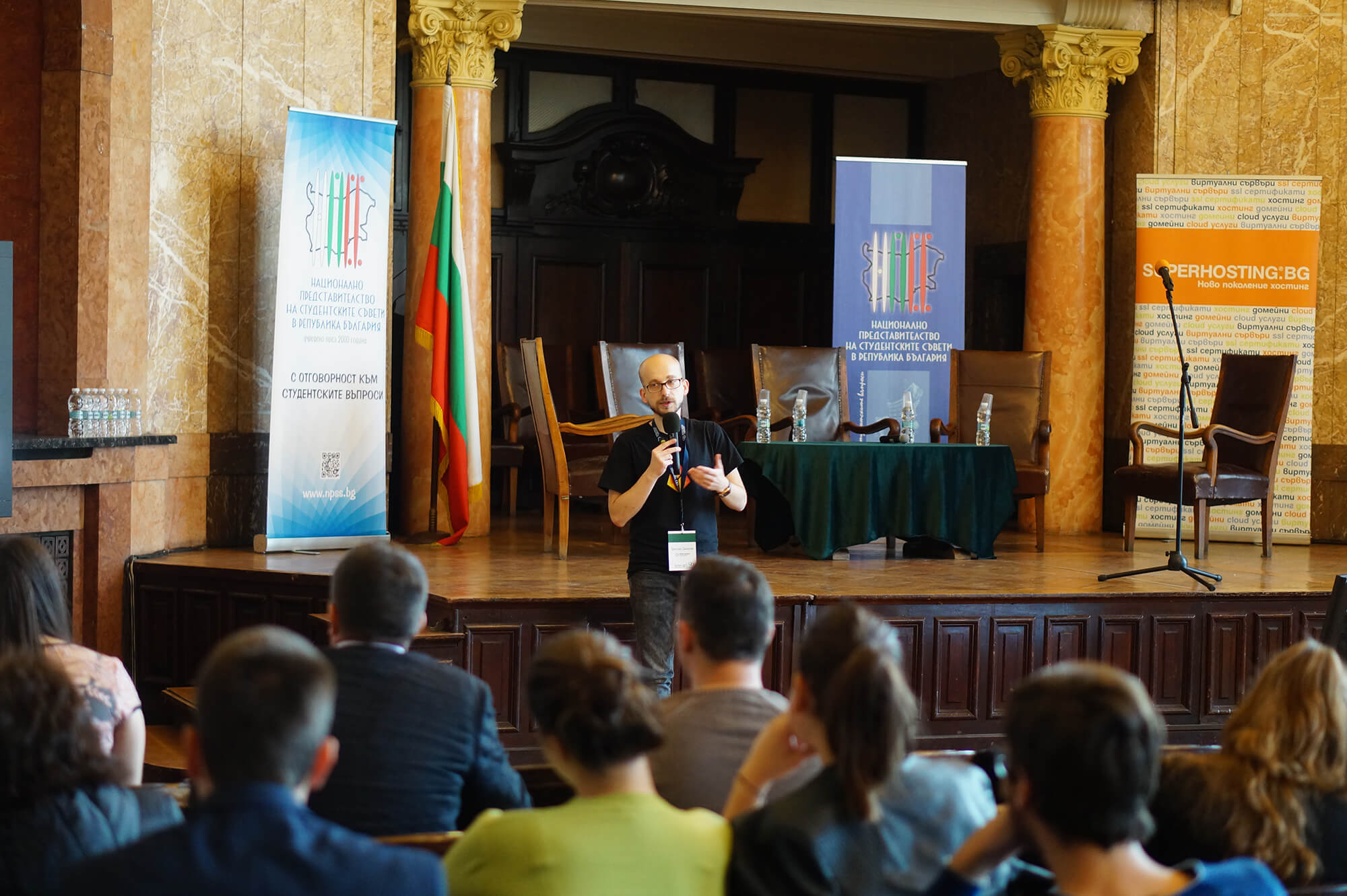 "Academia 4.0" – The Book
This book is produced as part of an "Erasmus for Entrepreneurs" program, co-financed by the European Commission. It is peer-reviewed by the Center for Shared Science & Business at the Technical University of Sofia.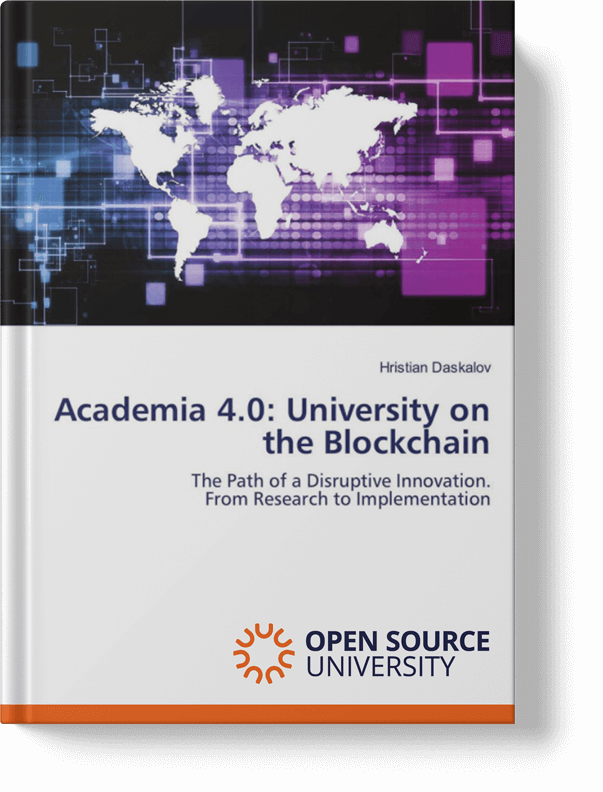 Book overview
According to a recent report by the European Commission, blockchain technologies may "disrupt institutional norms in the field of education and empower learners" in line with the needs of Industry 4.0. The Commission proposes eight scenarios for the application of distributed ledger technology (DLT) in an educational context, based on the current state of technology development.
This book looks into the theoretical and practical aspects of the "Open Source University", a project announced in 2016 as one of the "Top 10 Social Innovation Ideas" by Hewlett Packard Enterprise's "Living Progress Challenge". OS.UNIVERSITY aims to create a distributed platform on the blockchain that turns the potentially disruptive scenarios into real-life opportunities for modernization of Academia, enablement of businesses, and empowerment of students, employees, life-long learners.
Тhrough a set of "smart contracts", deployed on the platform, the main issues in the information-coordination relationships among the key stakeholders are being addressed, setting the foundations for what the author foresees as "Academia 4.0".
210 pages I Peer-Reviewed I CC BY-SA License I Published: April 2018
Order the book
E-book copies are made available for free. Paperback orders are made through a partnering publishing house and are being reimbursed in EDU tokens or platform credits.
Testimonials
"Open Source Uni is a perfect way for companies to attract and develop talents with the right set of skills, at the right time. We need this Open Source University of tomorrow - today! We need its open courses, but most of all – we need the open attitude towards addressing change and uncertainty in an instant, collaborative manner"

Gordon Kerr, Founder and CEO of Cobden Partners - United Kingdom

"The Open Source University project removes the borders between Academia, public, non-governmental, and the business sectors – a cause worth supporting for a striving economy, because it provides new opportunities and ways to tackle existing regional, social, and economic inequalities, affecting millions, but of greatest proportions among young people."

Nina Naydenova, Deputy Minister of Youth of Republic of Bulgaria, 2015-2016

"I see an opportunity for us to benefit from the OS.UNIVERSITY platform both as students, but also as a team, representing 250 000 of our colleagues. We find the idea to organize common training programs, leveraging the shared resources within the system, appealing, given the fact it would enable us to protect students' rights and interests more effectively"

Yana Vangelova, Chairwoman of the National Students' Union

"Curating learning content from different sources, turning it into comprehensive educational and career pathways, apart from all its other merits, enables those who are not involved in the formal education system to develop their skills and potential systematically and sustainably in an ever-changing business environment."

Georgi Ganev, Professor of Economics at Sofia University, Economic Research Program Director at the Central for Liberal Strategies